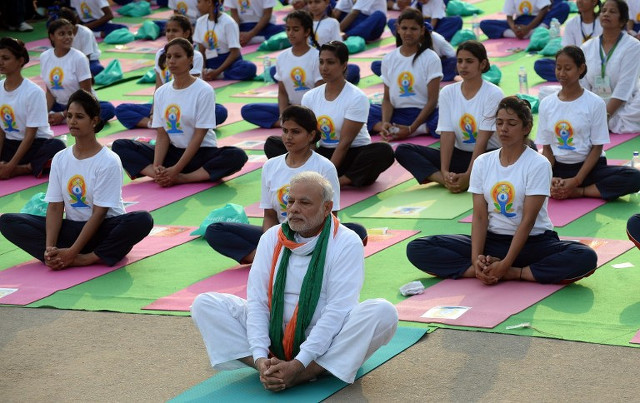 PM Narendra Modi was in Lucknow on Wednesday on the occasion
of 3rd International Yoga day. He shared the stage with UP CM Yogi Adityanath at Ambedkar Sabha Sthal.
Dressed in white t-shirt, trousers and Assam's traditional Gamosa (a kind of white and red scarf) PM Narendra Modi said that Yoga was acting in a big way to bond people and the global community.
He quoted many tweets to aware people of the advantages of Yoga in daily life. He quoted," Yoga is about health assurance.
It is not even expensive to practice. Yoga has become a part of so many lives. Yoga's popularity outside India is high and has connected the world with India.
In addition to fitness, wellness is important. Yoga is a medium to achieve wellness.
We may not master yoga or become teachers but we should not stop from doing Yoga.
Yoga not only enlightens the body but also the soul.